How many times have people already asked you about your plans for New Year's Eve? And, have you got the answer for this year? If you're still feeling clueless, don't worry, we got you covered. From menus and outfits to entertainment and even some superstitions, we looked all around the world and made up a list of interesting celebration traditions. So prepare a pen and paper and let's begin planning the best New Year's party ever.
Clothes
Getting dressed for a party is fun, true, but also stressful; so let's look for some guidance in different parts of the globe. For example, Filipinos would wear a bright and colorful outfit for the celebration, and the preferred pattern is polka dot because round shapes symbolize wealth and abundance.
For a more subtle approach, you might want to limit the abundance of color and pattern to underwear. Take a note from Spanish and wear red underwear to have an amorous year or find a soulmate. You can also try with yellow underwear to invite happiness and peace in your life, like the Venezuelans. For even more subtlety, you can just wear white for fertility and health, as Brazilians would.
Food
Everything around New Year's celebration has to do with prosperity and wealth, and so does the food. Now it's time to talk about the menu.
First on your list should be round food that resembles coins, like lentils which is what you'll get at midnight from Italians and Chileans. All sorts of round cakes are in too, although if you're in Greece watch that you don't chip a tooth since they bake a coin into a round cake (Vasilopita) and the one who gets the piece with a coin is bound to have good luck and money in the following year.
Pork is very popular New Year's food - chickens, however, not so much. Pigs root forward when they eat, and we all want to move forward in life; chickens go backward, scratching the earth for food, which we don't really want to do in life. If you'd like something more pig friendly, you can try marzipan pigs that are very popular holiday treat in Germany.
If you're in Japan you can invite happiness and prosperity for the New Year by eating soba noodles. The trick is to eat the whole noodles and not break them, so let's see you try.
Entertainment
Now, let's talk about some good old party entertainment. There are different traditions for New Year's celebration around the world; some are real fun, others are downright dangerous. We can start with a Spanish tradition of eating 12 grapes in the 12 seconds counting down to midnight. Sounds easy? Just try it, and as you go along try making 12 wishes for every month of the following year.
At some countries, you'll have fun by pouring water out of the window to throw out all the bad stuff from the old year and make room for the new. However, in South Africa instead of water, you'll throw old furniture out of the window. Yeah, did we mention dangerous?
In Denmark New Year's Eve is all about friendship, and how do you show love to your friends? Easy, you throw old dishes at their door. This symbolizes friendship and brotherhood and the person who's got the biggest pile of debris at their door has the most friends.
Presents
In many countries, it is customary to exchange gifts on January 1st. So we decided to honor this tradition and prepared a few early New Year's gifts for you.
The first one is World Time Zone Map that will show you a countdown to New Year's Eve at any part of the world. All you have to do is click your city or any other place on the map to find out exactly how much time you have left to get ready for the New Year's party. It's also useful if you live, for example, in Australia and have friends in Alaska and you really want to send them your wishes and congratulations at the very time they're counting down last seconds of the year.
The other gift we have is the one to satisfy your curiosity - have you ever wondered what the rest of the world is doing at the moment you're popping the champagne in the first seconds of January 1st. Somewhere on this globe, someone is only waking up on the morning of December 31st, have you ever thought about that? On the gif below you can see where the New Year arrives first and where it comes an entire 24h later.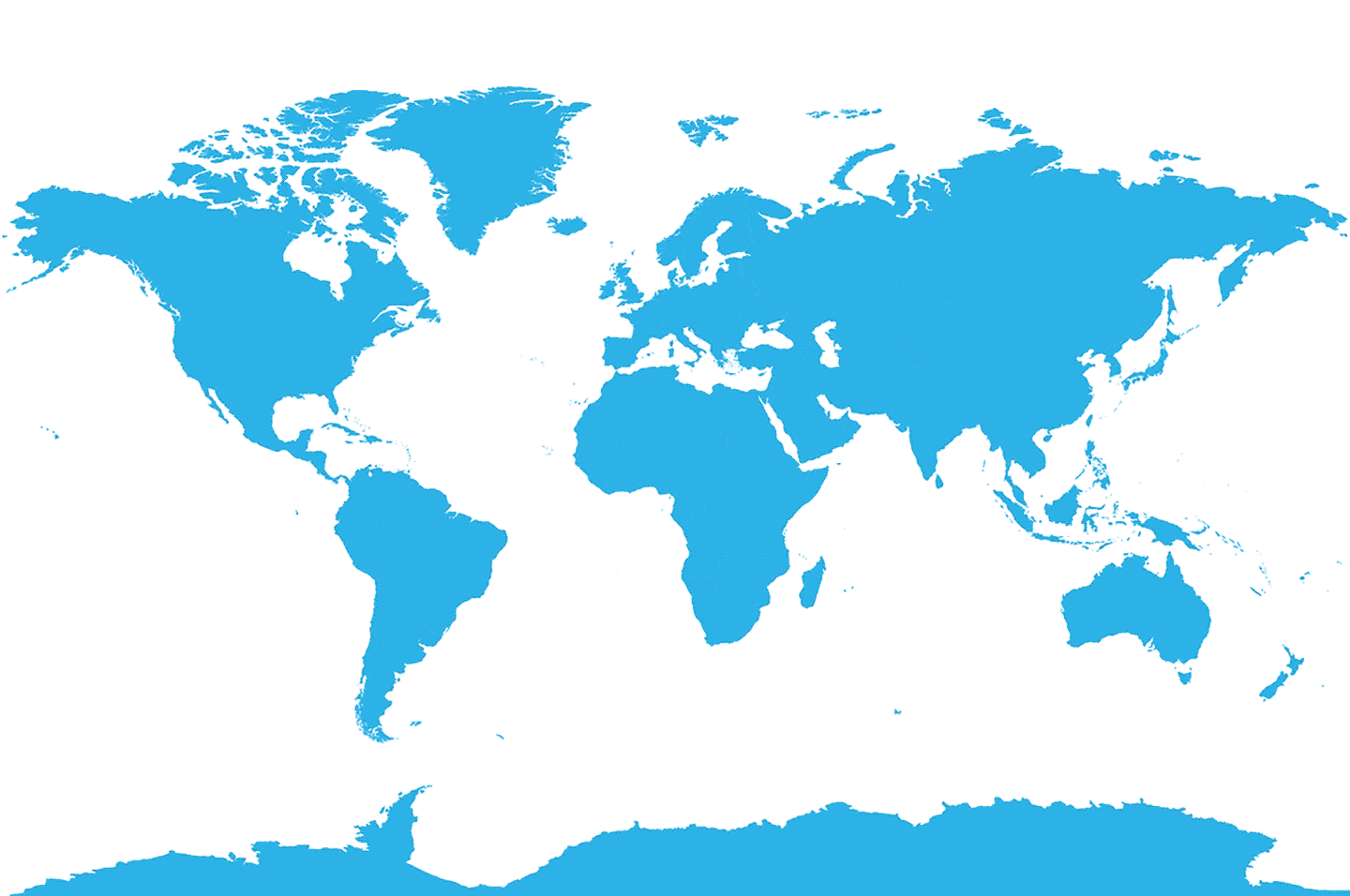 And one more thing, don't forget that Hello Winter Stickers Pack is free now, so share your holiday fun with your friends and loved ones with our quirky stickers, send your wishes and let them know how that party went.
***
In the end, it all comes down to fun - good food, good music and, most importantly, best friends, people you'll say Happy New Year! to first. Our wish for all of us is that we make these last few days the best of this year, to forget about the bad things and look forward to the opportunities a New Year brings. HAPPY HOLIDAYS EVERYONE!
P.S. Seriously, let us know how that party went and if you managed to send best wishes across the world at the right time with our tools.