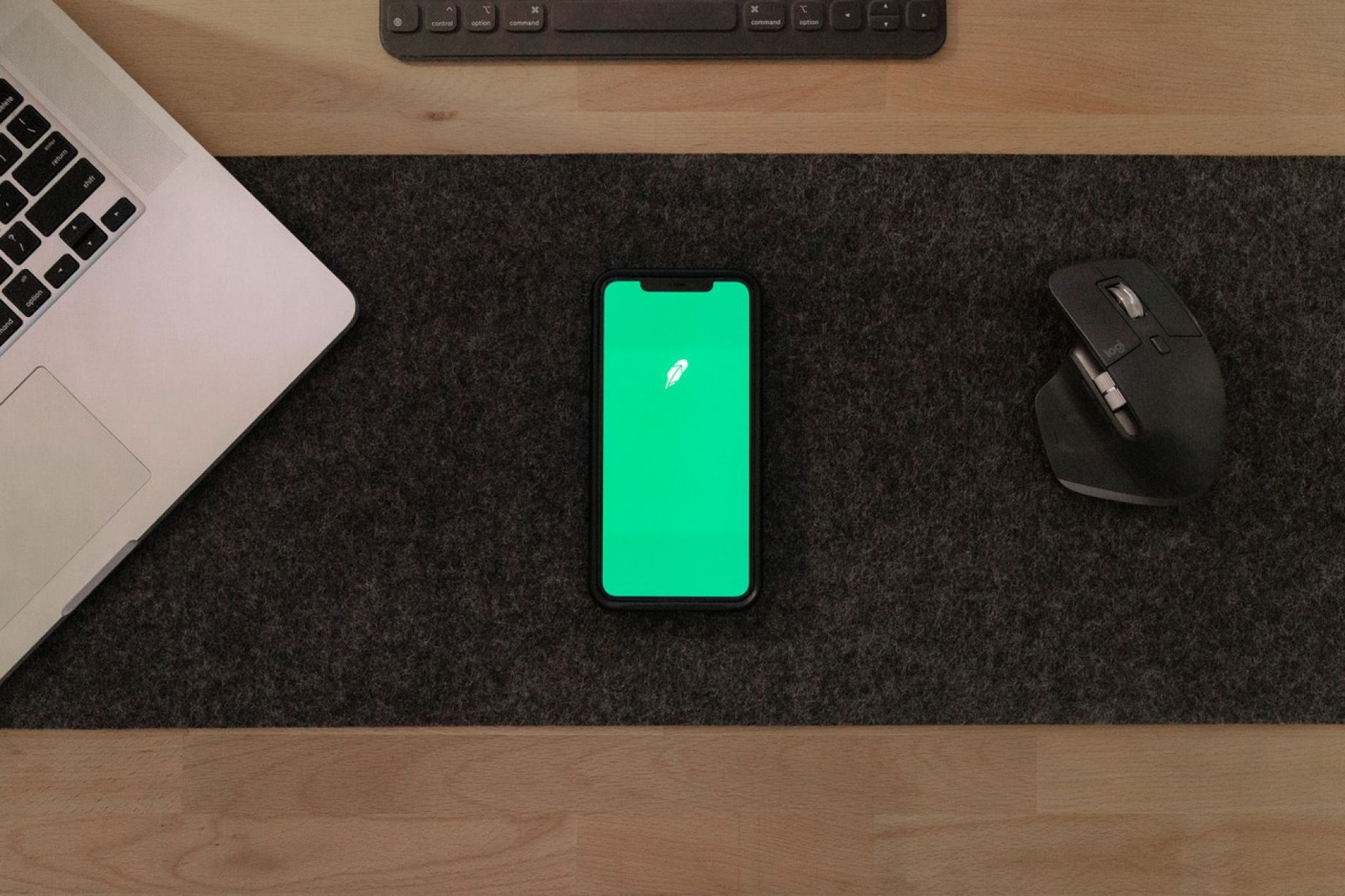 eCommerce app: The gold standard of seamless customer experience
The digital era is transforming our reality.
Shopping on a "tap," food on a call, voice commands, chatbots, self-driving cars… We live in a time that our ancestors would call science fiction, and it will inevitably reshape the way every industry worldwide operates, and yes, including yours too. The time when having a website was a pinnacle of digital marketing is long behind us. Here are some shocking numbers to back up this claim:
92.6%

of internet users surf via mobile devices.

72.9%

of internet users shop online via mobile devices.

69.4%

of internet users use shopping apps on their mobile devices.
So, on average,
7 out of 10 online shoppers you meet during the day shop through a mobile app.
If you do not have a shopping app for your eCommerce business, you willingly give the competitors money out of your pocket. However, building an eCommerce app is essential for seamless customer experience, brand awareness, and making your sales skyrocket like never before! Here are the four most important benefits of having an app for your online shop that will make you go full app-focused immediately.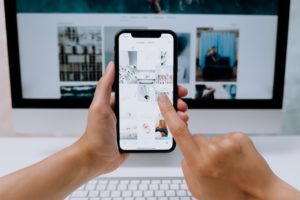 Make it personal, make it engaging
eCommerce is usually the "extended hand" of a brick-and-mortar store, but nowadays, it seems that it is the opposite. The reason is innovative technology rapidly evolving and overcoming physical barriers. For example, people would buy online even more if they could try on an item and see how it fits them. But with mobile apps, this is no longer a problem at all. App features based on artificial intelligence have an almost magical ability to
engage customers
and
increase your revenue
with up-selling and cross-selling techniques. Augmented reality, GPS, camera, voice control, chatbots, product recommendations, push notifications, and other AI features will engage visitors and transform them into loyal customers. And that is not all.
Unlike a website,
eCommerce apps load almost in a blink of an eye
, so there is no waiting time for buyers. In addition, the interaction between your eCommerce app and customer allows smoother navigation making it easy for the customer to use your app, thus making it easier to buy from you.
However, perhaps the
most significant value of having an eCommerce app
is the personalization of the user experience. By dynamically showing content according to previous customer actions, browsing behavior, purchase history, and other personal data, you adapt the online store to the customer's needs and goals in real-time!
Hit that button and convert
Naturally, when you minimize the number of taps on the screen required for shopping, customers will convert more. But, again, the numbers speak for themselves. Compared to the website, an app converts an average of
157%
more
, according to the
BUTTON
.
Inevitably, reducing physical barriers for shopping will ultimately lead to customers' loyalty to your brand, considering
smartphone users spend 7x more time in native apps than in web browsers
, a number that continues to jump during a global pandemic.
Prevent them from leaving
One of the critical problems eCommerce businesses have faced is the cart abandonment rate. According to the Baymard Institute,
the online shopping cart abandonment rate is a phenomenal 69.57%!
It means that for every 100 potential customers, 70 of them will leave somewhere in the checkout process without purchasing. That is a
lot of money
that will undermine your revenue.
We are all customers at some point, so to
optimize the checkout process
, you need to think like one! Let's see the standard checkout process:
adding to cart

billing details

shipping details

delivery method

preview order

payment

confirmation
The reasons behind abandoning the checkout process are many:
unexpected additional charges, forced account registration, long and complicated checkout process, payment process protection issues, performance and load time, absence of payment options, and many more. However, by building a native app for your eCommerce business and utilizing its beneficial features, you are optimizing the checkout process, lowering the cart abandonment rate, and increasing your revenue dramatically.
Make your brand stand out in the spotlight
Here is the fact:
your eCommerce app will influence how your brand is perceived. It is better not to have an app at all than to drag your customers on the non-enthusiastic shopping application. By improving overall customer satisfaction with exciting and helpful app features, your company will stand out in the crowd and differentiate itself from the competition.
Your brand can easily connect with customers through the mobile app since most spend a lot of time on their mobile. So you have a product on sale? Alert your customers with personalized push notifications, and they will come back for more. This is especially useful for online fashion retailers.
Your approach to mobile app development is crucial for future success
, so think big and smart to improve customer engagement, drive sales, increase conversion rates, and make new brand advocates. When choosing a leading app development company like Byteout, you can be sure that your business goals will be met in a short period.
That is because the Byteout brand starts out by carefully listening, gives you full attention while doing projects, and will keep you in the loop at every process step.
We will build a native app that will continue to work 24/7 to raise your brand awareness and generate more revenue. If you want to find out more, simply book a completely
free 30 minutes session
with our expert and tell us about your company. Byteout, with its app solution
Omnishop
, will create a strategy specifically tailored for your business goals and help you conquer your part of the digital sphere.